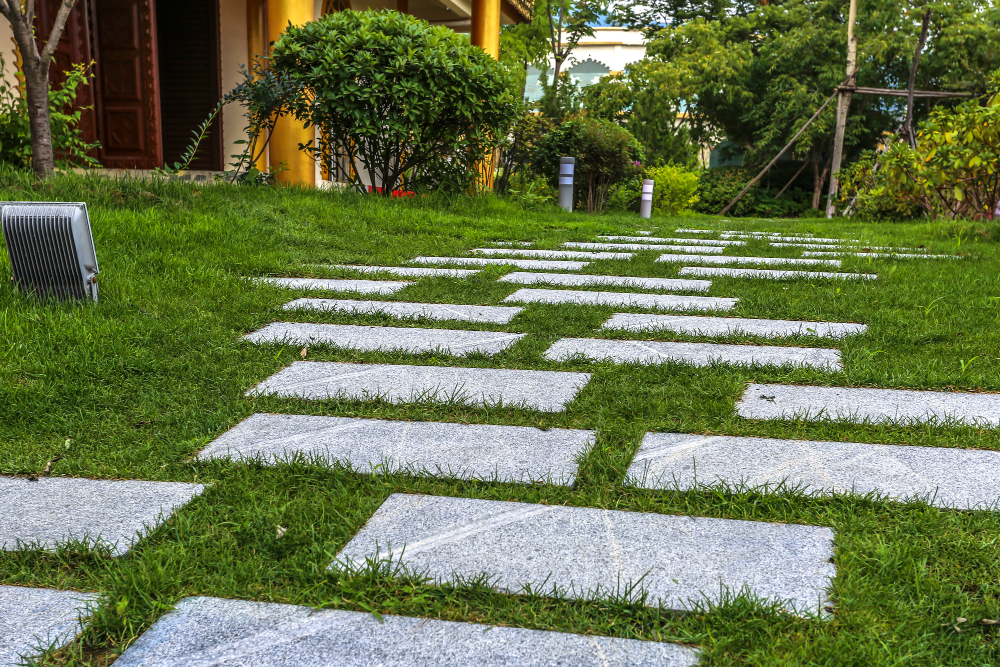 Most of us think about interior renovations when we want to upscale and upgrade our homes. But we often overlook the tremendous impact of landscape design services on a property's worth. From enhancing your living space to improving the curb appeal of your home, landscape design plays a pivotal role in outdoor home renovation. 
Homeowners can increase the aesthetic and monetary value of their property by hiring landscape maintenance services. In this blog, we look at how landscape design can help elevate your home's value.
How landscape design can help elevate your home's value?
Add Usable Living Space
One compelling reason to hire landscape and gardening services near me is the opportunity to create additional usable living space. By incorporating outdoor home improvement ideas like patios, outdoor kitchens, and entertaining areas, you can extend a home's functionality.
Use timber decking services to build pergolas or gazebos for family gatherings or enjoying a peaceful outdoor retreat. These spaces hold immense value to homeowners and potential buyers alike as they cater to the modern lifestyle and are highly desirable in the real estate market.
Add Desirable Focal Features
Focal features, such as fountains, ponds, arbours, and well-placed sculptures, add both aesthetic and intrinsic value to your home. These eye-catching elements create a unique and inviting atmosphere, enhancing the overall appeal of your property.
Homeowners must use decking cleaning services near me periodically to keep these outdoor structures in good condition. They can leave a lasting impression on visitors and prospective buyers. These attractive additions can set your home apart from others in the neighbourhood and potentially lead to a higher resale value. 
Decrease Energy Costs
Strategic landscape design can also contribute to lowering energy costs. Mature trees providing ample shade can reduce cooling expenses during scorching summers. Integrating shade structures and misting systems can optimise energy efficiency, making your home more attractive to eco-conscious buyers.
Add these elements into your landscape to demonstrate your commitment to sustainability and conservation, which hold great value in the current real estate market.
Manage Water Usage and Costs
Water conservation is a critical aspect of modern living, and landscape design services can help you achieve this goal. Install an automatic irrigation system to maintain a lush and vibrant landscape while carefully controlling water usage and associated costs. Homebuyers will appreciate the convenience and efficiency of automated irrigation, making your property more appealing and potentially raising its value.
Control Maintenance Costs
Low-maintenance landscape options are not only a blessing for busy homeowners but also a significant selling point for prospective buyers. You can save time and money on ongoing upkeep by choosing low-maintenance plants and landscaping materials.
This cost-effective approach adds tangible value to your home, representing long-term savings for the new occupants. Less time spent on maintenance means more time enjoying the beauty and comfort of the outdoor spaces.
Improve Security
Landscape design also includes installing aesthetically pleasing landscape lighting. This helps enhance the beauty of your home during the evening hours and contributes to improved security.
A well-lit exterior deters potential intruders and increases safety for residents and guests. This added security makes your property more enticing and increases its perceived value.
Add Beauty and Curb Appeal
Last but certainly not least, the undeniable value of investing in landscape maintenance services is the increased curb appeal of your home. A beautifully landscaped front yard creates a captivating first impression and sets the tone for the entire property.
The joy of living in a home surrounded by lush greenery and vibrant blooms is immeasurable. Moreover, a visually appealing landscape elevates the overall quality of life, making your home a more welcoming.
Conclusion 
Landscape design is a powerful tool for boosting your home's value. It maximises your living space, enhances the aesthetics of your home, and increases the market value of your property. 
At Froggy's, we specialise in landscaping and decking services. If you want some outdoor home improvement ideas from the experts, visit our website.