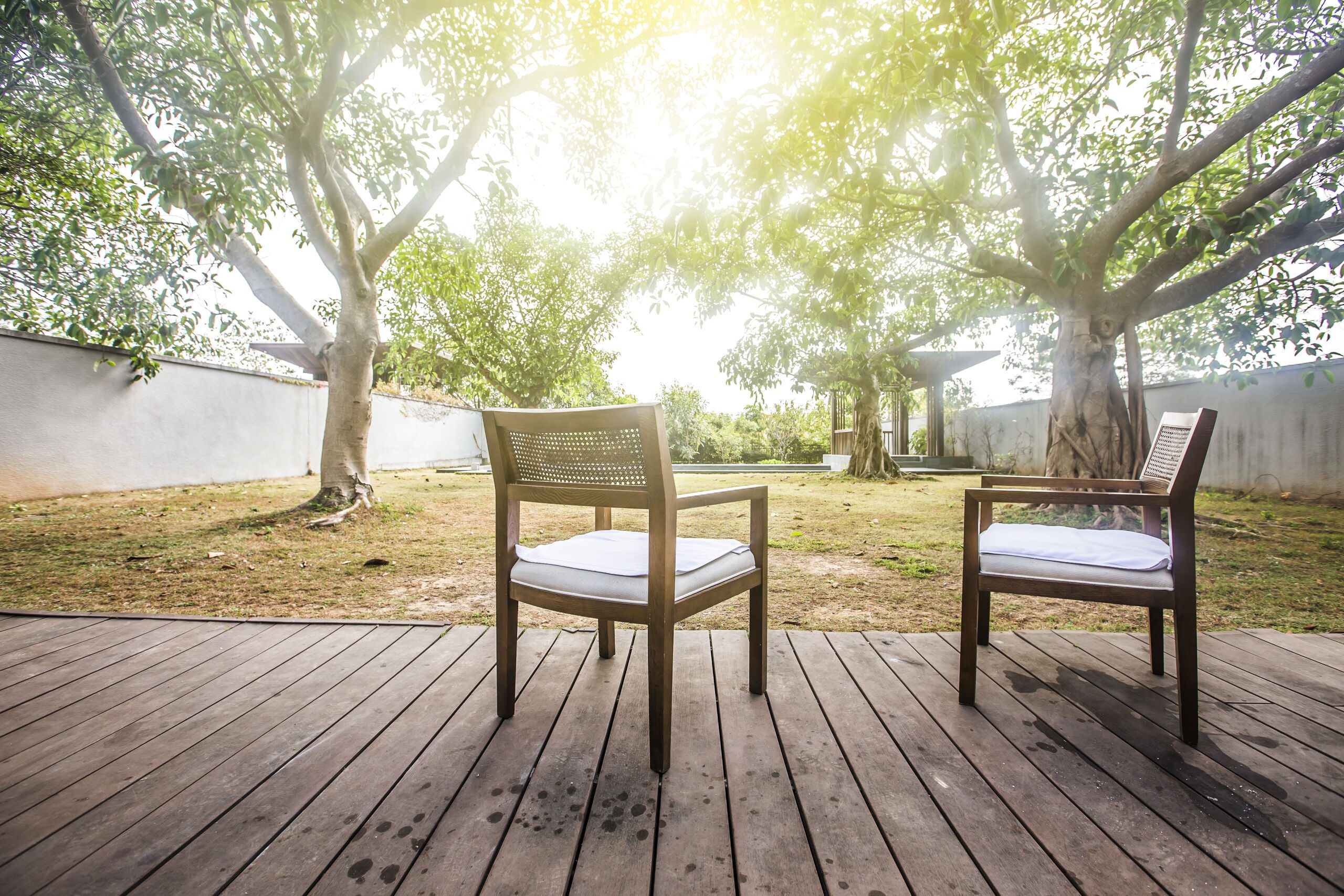 A beautiful deck adds beauty and value to your home. It extends the living space of your home and enhances the property's aesthetic appeal. With composite decking, you get a strong and durable outdoor space that's easy to maintain and cost-effective. But if you want to keep your outdoor decking looking good for a long time, it must be painted or stained regularly. 
When you look for decking in Melbourne, you can ask professional experts for opinions on whether you should paint or stain the deck at your home. As a homeowner, you have to decide whether to stain or paint the deck to protect it from elements of nature. 
Below, we look at the pros and cons of paint vs stain of a deck. 
Painting Your Deck 
Painting is the easy option if your deck has already been painted in the past. If you like colorful and vibrant decking ideas, the paint would be better because it gives more variety in colors and patterns. It gives a uniform look and lasts longer. 
Pros: 
There is no limit to colour options. You can match the deck colour to the rest of your home's exterior colour. It creates a striking impression and enhances the visual appeal. 

A painted deck is easy to maintain. A high-quality paint job will last at least 10 years and does not need refinishing. It promises more longevity. 

Applying paint can help to hide the flaws in the wood's surface. If your deck is old and weathered, painting is a good option to restore it back to its gleaming condition. 
Cons: 
When exposed to outdoor elements, the wood of a deck expands or contracts over time. With painted surfaces, moisture can get locked into the wood. As the wood changes structure, the pain may eventually chip and peel off. 

Some

outdoor decking looks good in its natural form. The grains and patterns of the wood's surface create a unique look. The painting will hide its natural beauty and make it look standard like the rest. 

Once you decide to paint your

composite decking

, it becomes more or less permanent. Stitching from paint to stain is not easy and involves a lot more hassle. So, if you paint once, you will always have to paint after that. 
Staining Your Deck 
If your decking ideas highlight natural hardwood's beauty, then staining is the best option. It protects the wood surface from sun exposure and moisture, enhancing the wood's natural beauty. 
Pros :
When you stain a deck, you can choose its opacity. One can go for darker, solid stains or semi-transparent stains. This allows you to decide how much of the wood's natural appearance you want to show or camouflage. 

High-quality stains also help in withstanding moisture. It seals the wood grain, thus preventing any water from penetrating the wood's surface. This decreases the chances of wood rotting. So, staining helps with durability. 

Staining enhances the natural appearance of wood, unlike paint which covers the wood's surface. Quality stains will amplify the visual effect of a wood's natural color, grains, and texture. 
Cons: 
Stains are short-lasting. Even a professionally done stain job will need a refinish within 3 to 5 years. They have to be redone frequently to maintain a good look. 

If your

outdoor decking

is too old, then stains cannot hide the flaws in its surface. Stains cannot cover small holes and grooves in the wooden deck. Hence, it will not be restored to a new-like appearance. 

Certain tropical hardwoods with high density do not take well to staining. The results will not be as good. Such woods need an oil-based stain product.  
In conclusion, staining is better if you have a new composite decking in Melbourne. Let the natural beauty of the wood come out. Once the deck becomes old and weathered, you can choose to go for a painting job. 
For any advice or professional help related to renovation, landscaping, decking ideas and outdoor pergola, call our experts. Visit us at https://froggys.com.au/.