Handyman Services Melton Area, VIC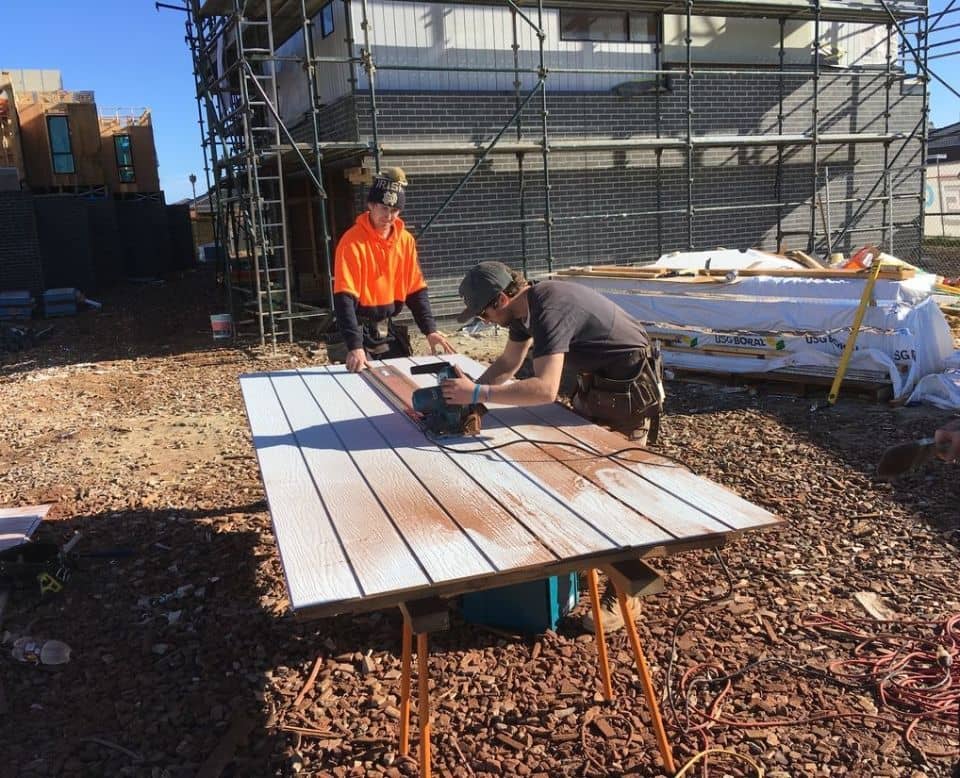 Local Handyman Services Melton
Froggy's is a family owned and operated handyman business located in the western suburbs of Melbourne. Our diverse property services include house renovations, landscaping, pergolas, decking, patios and retaining walls in Melton. With almost 20 years experience in property maintenance, we are well equipped to handle all your residential repairs efficiently.
As a father and son team, our varied skillset allows us to deliver a range of different services to meet your needs. By not committing to one trade, we believe our diversity is what sets us apart from the rest. With the capacity to take on almost anything with a 'can do' attitude, you can depend on Froggy's to go out of our way to help with all your property maintenance requirements. 
Residential repairs & renovations
There's always something to do around the home. While some repairs can easily be fixed via DIY methods, there are many others that require the skills of a professional handyman expert.
Whether you're thinking of installing an outdoor timber decking, building a new pergola, sprucing up the garden or you simply need some internal house repairs done, Froggy's can complete every project with the utmost professionalism and superior workmanship.
Our trustworthy and family based values are the key factors that help with our ongoing business success. Regardless of what you need, our fully licensed and qualified team of handymen will ensure 100% satisfaction with every task.
Having had the privilege of working on many elite and historic properties and buildings throughout Melbourne, we understand what it takes to deliver the best project outcomes everytime. Ranging from painting, plastering, kitchen and bathroom renovations, cleaning, retaining walls, landscaping and Melton decking solutions, we can do it all in a timely and professional and cost-effective manner.
For more information on our handy man solutions in Melton, get in touch today on 0425 852 621 for a no-obligation chat about all your residential needs. You can also send your enquiry via email at: info@froggys.com.au – and we'll be in touch as soon as possible.